HOTEL RESTAURANT ALLEGRIA
And welcome to Hotel Ristorante Allegria Udine. Yes, because, here for centuries the joy of living, high spirits, good drinking and excellent food have never been missing. Following a complete renovation of the century building on the site of the old restaurant, the Hotel Ristorante Allegria Udine reopened in March 2006 and is located in the city center.
The environments are modern and bright, highlighted by a family atmosphere typical of the Friulian tradition handed down for decades by Innocente family The Hotel is open all year and offers the services as an hotel of superior category. Into our excellent restaurant, also open to outside guests, in addition to a monthly menu of meat and fish, you can taste the traditional dishes of Friuli.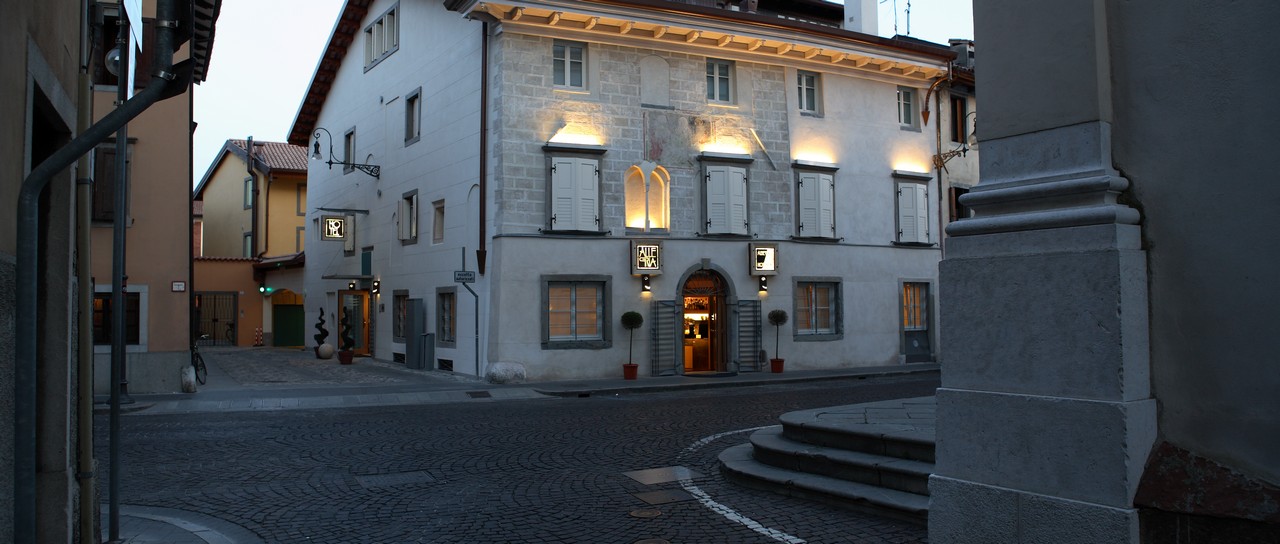 LATEST NEWS…
Follow our initiatives and special offers. You will find interesting information for your trip, all the information on the seasonal menu of our restaurant and much more…
SPECIAL OFFERS
On holiday or for work, if you travel to Udine may also be interested in our special offers. For yourself or as a gift idea, our offerings aim to make you spend an unforgettable stay.